Four Keys to Effectively Monitor and Control Secure File Transfer
Considerations to dramatically improve the security, auditability, service delivery and scalability of your file transfer operations.
Download Now »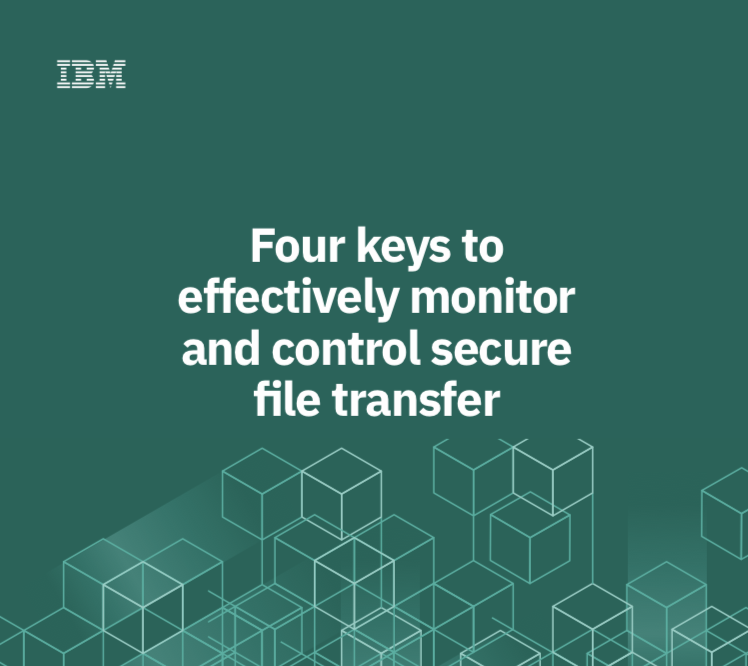 What is Managed File Transfer?
Managed file transfer (MFT) is a technology platform that allows organizations to reliably exchange electronic data between systems and people in a secure way to meet compliance needs. These data movements can be both internal and external to an enterprise and include various types, including sensitive, compliance-protected or high-volume data. It can be offered as software or as a service.

MFT is a more reliable and efficient means for secure data and file transfer, outpacing and outperforming applications such as file transfer protocol (FTP), hypertext transfer protocol (HTTP) and other methods. Find out the ways that FTP is putting your organization at risk in the e-Book.





Why is MFT important?
"Data exchange solutions will continue to be in demand because no business is an island and business networks continue to grow, requiring qualities of service that only purpose-built software can deliver," says Stewart Bond, director of Data Integration and Integrity Software research at IDC.¹

Companies rely on the exchange of electronic file data every day. According to a study by Vanson-Bourne, sponsored by IBM, 51 percent of system-to-system integration is achieved through file transfers.² Without MFT software, unstructured data ― everything from reports, contracts and project data, to customer and employee information ― is open to manipulation and loss. The efficient movement of files between internal systems and external partners, securely and with an audit trail, is critical to an organization's success.

There are several factors pushing companies to move to MFT:
Data growth. Data is everywhere, and companies face larger and more varied files than in the past with the number of users sharing files growing along with the number of end-points and devices.
Data security. High-profile data breaches and failed transfers can drastically impact a company's bottom line and reputation.
Regulatory compliance. Legislative and industry requirements such as the Payment Card Industry Data Security Standards (PCI DSS), the Health Insurance Portability and Accountability Act (HIPAA), Basel II and Sarbanes-Oxley Act (SOX) a typically have stringent data security standards.
Technology megatrends. Moving files has become more complex with the adoption of transformational technologies that place a premium on the speed and bulk of file transfers.
Visibility. Companies need to anticipate risk factors to mitigate damages. Operational visibility over file movements leads to proactive issue resolution, like failed transfers and improved compliance with SLA commitments.
¹ "Worldwide Business-to-Business Integration Middleware and Managed File Transfer Software Forecast, 2018―2022," Stewart Bond, IDC, Aug 2018
² "Synchronize the value chain," Vanson Bourne, Mar 2012 (PDF, 439 KB)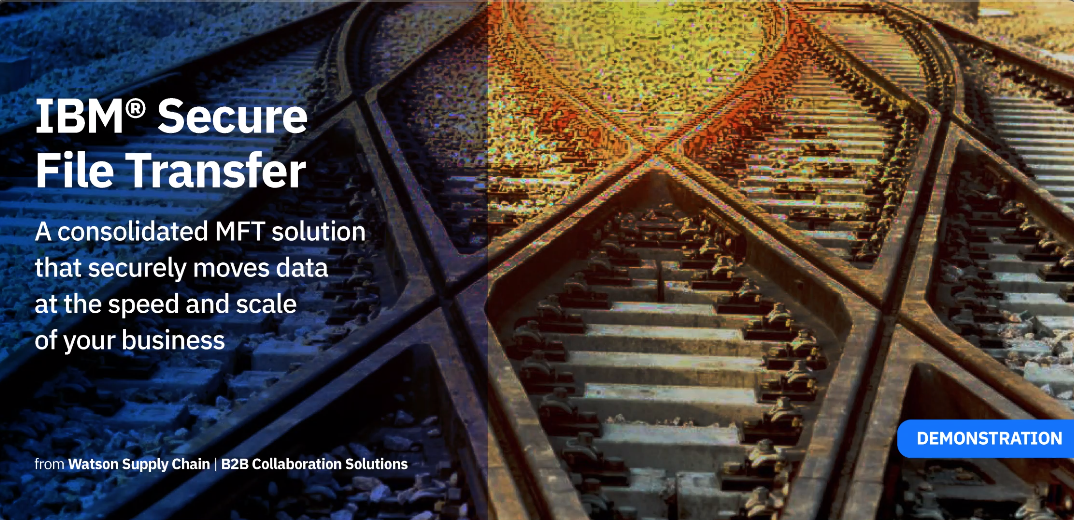 See IBM Secure File Transfer in action
IBM Take 10 minutes to see how MFT automates inbound and outbound file transfer across multiple protocols to allow your organization to partner with anyone, anywhere. Gain end-to-end visibility and governance to better meet service level agreements and protect your brand reputation.
Watch Now »
Additional Resources
Failure Is Not An Option For Your File Transfers
IBM Secure File Transfer Solution Brief
IBM Connect:Direct Solution Brief
IBM Control Center Solution Brief
x
Please fill the form
Please fill out the form below to get access to the assets